Islamic Conference
Formal Name:
Organization of the Islamic Conference
Local Name:
Islamic Conference
Local Formal Name:
Organization of the Islamic Conference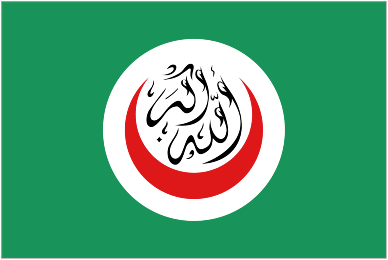 Islamic Conference [2:3]
The Islamic Conference adopted this flag in 1981. The colours are those of the pan-Arab movement and the inscription in the centre reads "Allah u Akbar" ("God is Great"). The same inscription appears on the flags of Iraq and Irân.

Organization membership
Click on a flag or country name to see more information on that country.

©2017 The World Flag Database & Graham Bartram
Flag Drawings © Graham Bartram, portions © The Flag Institute & Mario Fabretto