Contact Us

This website is maintained by Graham Bartram.
Graham Bartram
Director
The World Flag Database
14 Bell View Manor
RUISLIP
Middx HA4 7LH
United Kingdom
Email: graham@flags.net
Advertising
If you would like to advertise on this site or are interested in hosting adverts on your own site, please click the graphic below to be taken to the Tribal Fusion website.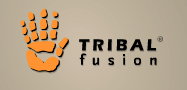 The Flag Institute
The Flag Institute can be contacted at:
The Flag Institute
HQS Wellington,
Victoria Embankment,
LONDON WC2R 2PN
United Kingdom
Email: info@flaginstitute.org
Copyright Notice
Please note that all the images used on this website are protected by copyright. All rights are reserved. You may use the images for non-commercial research use and you may use up to four of the images in your own web site. If you wish to use more of the images please contact the World Flag Database at the above address.
Disclaimer
Whilst every effort has been made to ensure that the information on this website is accurate, no responsiblity can be accepted for any loss or damage, howsoever caused, resulting from the use of the information provided.
Our Privacy Policy
It is World Flag Database policy that personal information, such as your name, postal and email address or telephone number, is private and confidential. Accordingly, the personal information you provide is stored in a secure location, is accessible only by designated staff, and is used only for the purposes for which you provide the information (such as to reply to your request).
No Release of Information to Third Parties
Personal information will not be released to third parties except to further the purpose for which you provide the information, such as forwarding your query to an appropriate expert or to a supplier able to meet your requirements, or if release is required by law or is pertinent to judicial or governmental investigations or proceedings. There are no other circumstances under which we will provide or sell personal information to third parties.
No Computer Tracking of Identifiable Information
Our computer is not set up to track, collect or distribute personal information about its visitors. It does recognize the home server of visitors, but not email addresses. For example, we can tell which Internet Service Provider our visitors use, but not the names, addresses or other information about our visitors that would allow us to identify the particular visitors to our site. This information is used only for internal purposes by our technical support staff.
In addition, our website tracks information about the visits to it. For example, we compile statistics that show the daily number of visitors to our site, the daily requests we receive for particular files on our website, and what countries those requests come from. These aggregated statistics are used internally to better provide services to the public and may also be provided to others, but again, the statistics contain no personal information and cannot be used to gather such information.
Please note that the Flag Shop uses cookies to keep track of your shopping basket.
Advertising
We use third-party advertising companies to serve ads when you visit our website. These companies may use information (not including your name, address email address or telephone number) about your visits to this and other websites in order to provide advertisements about goods and services of interest to you. If you would like more information about this practice and to know your choices about not having this information used by these companies, please visit the Network Advertising Initiative. This website includes the facility to opt-out of targeted advertising.

©2017 The World Flag Database & Graham Bartram
Flag Drawings © Graham Bartram, portions © The Flag Institute & Mario Fabretto